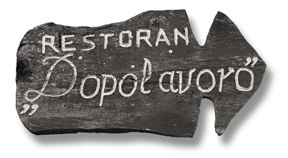 e-mail: info@dopolavoro.hr

For your pleasure and comfort we warmly recommend that you make a reservation at our restaurant by calling 051/299-641 or 051/299-649.
For credit card payments we accept Diners, American and Mastercard.
Our restaurant is open from 12:00 to 23:00 and we welcome you to come and discover its unforgettable charm and indulge in our specialities.